ViefhausAnalytik is a spin-off (2011) from University of Stuttgart (Institute of Mineralogy and Crystal Chemistry, Prof. Dr. Massonne) and is providing competitive advantages to its industrial customers via innovative implementation of Raman micro spectroscopy in development and production.


We have developed and built a transportable Raman spectrometer system with various devices for measurements like surfaces and samples in bulbs.
In addition we program data evaluation software including data base systems for faster material identification (more under "Conservation and Restauration").

We are offering analytical-vibrational measurements at our laboratories and are also implementing tailor-made Raman equipment at our customers' premises.
Our main fields are:


Our way to solve your problems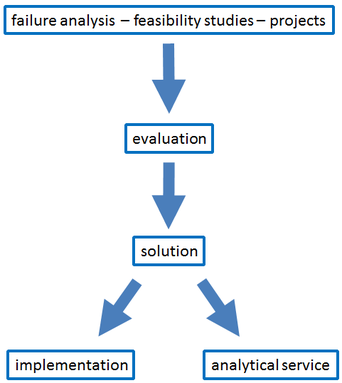 For information about our prices and offers please contact us by email
or phone.